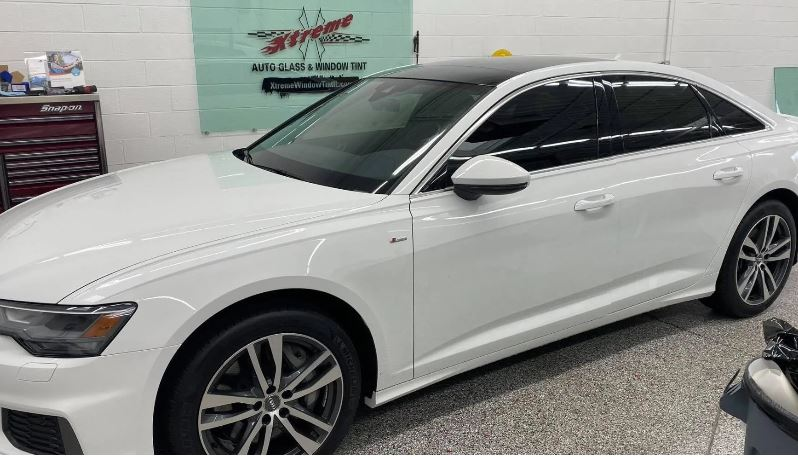 Finding good window tint for your Tesla can improve the appearance and protect the interior. Before installing window tint on your Tesla, make sure you do your research. You'll want to find a professional company to do the install and also take into consideration your state's laws to determine how dark the tint should be.
Car Window Tinting: Benefits and the Law
Car Window Tint Can Reduce Harmful UV Exposure
The best window tint for your Tesla will protect you from harmful UV rays. When you have a car, you expect to be comfortable, especially if you spend a lot of time in it. Harmful UV rays can cause short and long-term damage to your skin.
The UV rays can also damage the interior of your car, from the seats to any vinyl and plastic components. Protecting the interior will also help maintain the value of your car.
Keeps Your Car Cool
High quality window films are able to block heat and keep the car cooler so that your AC doesn't have to work as hard.
Makes Your Car Look Good
Window tinting is one of the fastest ways to upgrade the appearance of your vehicle.
It Provides Privacy
You can invest in the best window tint for privacy by choosing a high quality film that won't fade but will maintain its appearance over time.
The amount of privacy a window film provides depends on its VLT. VLT stands for visible light transmission and films with lower VLT percentages offer more privacy. That said, it's to know your state's laws to determine how dark you can legally tint your windows. However, most states agree that the back of a truck or SUV can be as dark as you'd like.
When choosing a window tint installer, look for clean shops that take measures to keep install areas free from dust and other contaminates. Since window tint is an aftermarket product, there will always be some imperfections, but these can be reduced by installing the film in a clean environment.
It is always better to hire a professional to install your window film. Experienced window tinters have the proper tools and techniques to produce cleaner installs. Look for a shop that offers a good warranty on both the film and the install.
Types of window tint in McDonough, Georgia
The most common types of Tesla window tint include:
Ceramic Window Tint
Nano-ceramic films prevent harmful UV rays and block infrared heat. They are ideal for protecting the interior of the vehicle and providing a more comfortable driving experience. Ceramic films are able to block heat without darkening your windows. Clear ceramic films are are a popular option for front windshields. They block heat and help protect your dash from bubbling, fading, peeling and cracking.
Other Types Of Window Tint
Dyed Window Tint
Dyed window tint is one of the least expensive options. It is primarily for looks and privacy. If you choose dyed tint, make sure it is a color stable film that will not fade over time.
Metallic Window Tint
This film gives your windows a reflective finish. However, the metal in the film can interfere with your cell phone, GPS or bluetooth devices.
Hybrid Window Tint
This film is a mixture of metalized and dyed tint. It doesn't have as much metal as metallic films and therefore isn't as likely to interfere with the technology in your vehicle.
Why Choose Our Window Tinting Services?
Tint Genius is one of the best window tint shops in McDonough, GA. We offer a lifetime warranty and pride ourselves in providing a great experience for every customer. You can purchase your tint services and schedule an appointment online. We offer fast service and can tint all windows including windshields. When you come in, we provide a comfortable waiting room for our customers that features free snacks and drinks. Visit Tint Genius in mcdonough ga for top notch service.
All our film is computer cut and our installers are factory trained and certified to provide you with the best tint job possible. Our team strives to provide excellent customer service and all cars are thoroughly inspected to ensure that installs meet industry standards.
Our team is able to tint all Tesla models including the model X windshield, model 3 full rear glass and the model Y sunroof. All of these windows are unique to Tesla and require special installation provisions. Contact us today to learn more about how we can make sure your Tesla is tinted properly.