Our paint protection film aka clear bra installation services provides the most comprehensive protection in Mcdonough. As a performance or new car owner, you have to shield your vehicle's exterior from damage and protect it from scratches, rock chips, & other destructive elements. We carry the best film on the market by XPEL backed by a 10-year warranty! Get a free quote to protect your investment today.
About Paint Protection Film
Paint protection films are clear or colored polyurethane films that are applied to vehicles to protect them from scratches, dents, or swirls caused by road debris, rocks, bug droppings, and other environmental elements. Paint Protection Film (PPF) is a thermoplastic urethane film that is applied to the painted surfaces of a new or used car in order to protect the paint from stone chips, bug splatter and minor abrasions. It is professionally installed by certified installers using pre-cut kits that are computer cut for a specific car.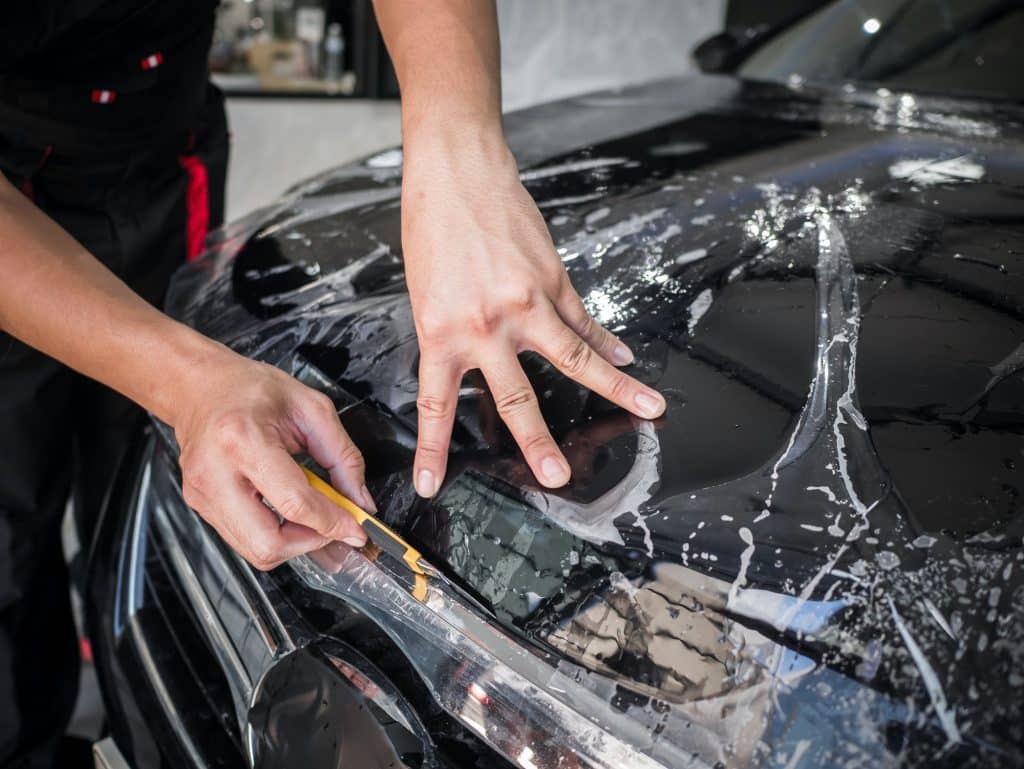 Watch The Film Heal Itself in This Video
Self-Healing Paint Protection FIlm
We have packages to fit all of your paint protection needs. Review our packages and contact us for a quote.
We Also Offer A Satin Paint Protection Film XPEL STEALTH
As smooth as satin. Whether your vehicle is matte, magno, frozen or frosted, self-healing STEALTH ™ will keep it looking effortlessly pristine. Or, protect your gloss paint with a whole new look!
Coming Soon: Nano-Ceramic Coatings
Get A Quote to Protect Your Paint Today