Surprise them with a gift they'll love!
They'll be pampered with free snacks and beverages while they wait in our comfortable waiting room.
We'll install XPEL film – and it comes with a transferrable lifetime warranty – guaranteed to never bubble, fade, peel, crack or fade.
Once the vehicle is complete, it will be delivered with a giant bow on the hood!
Gift certificates are available for pickup or will be mailed via free 2-day shipping. Choose from any of our three tint packages.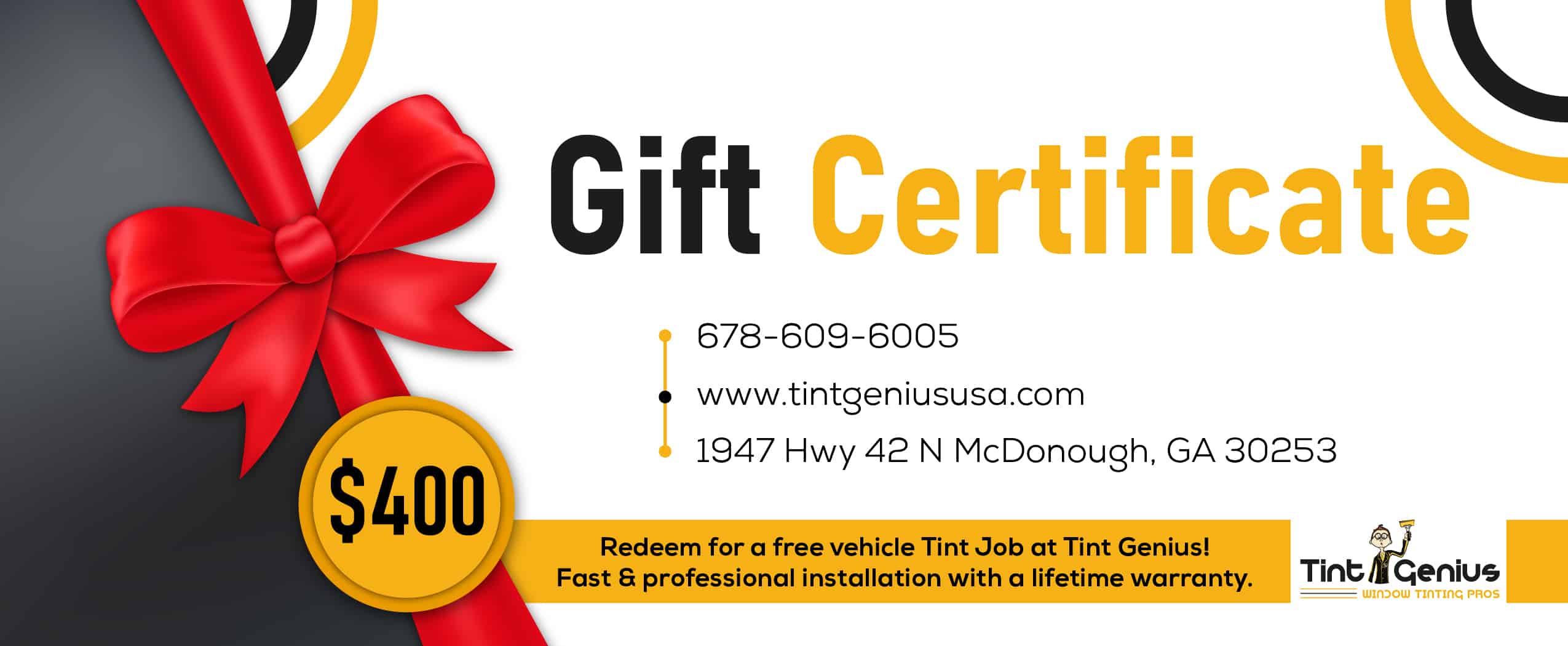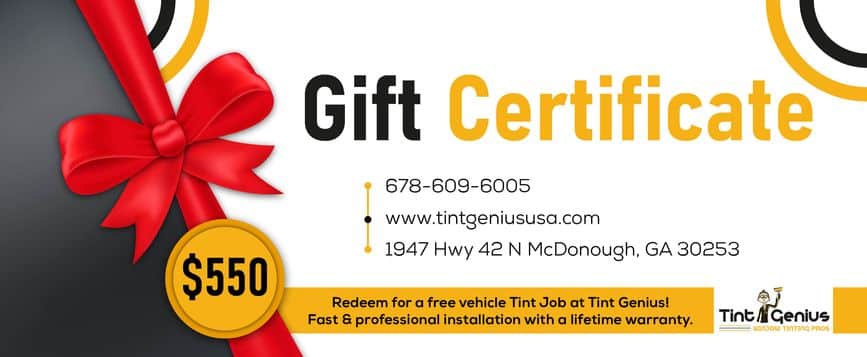 XPEL XR Plus Gift Certificate